If they have not visited your organisation before, or have reservations about travelling or accessing the building, don't rush them into your space. Suggest holding your first meeting (and subsequent sessions, if appropriate) at the community partner's venue or in a place they already feel at home.
For the kids that are up here ... school isn't always a positive environment for them. So for us, I mean I'm saying a comfortable environment... , it's relational isn't it, they've got a very good relationship with [youth leader], they trust her, they feel comfortable with her... And it's just a really safe space.

Community Partner, Oxford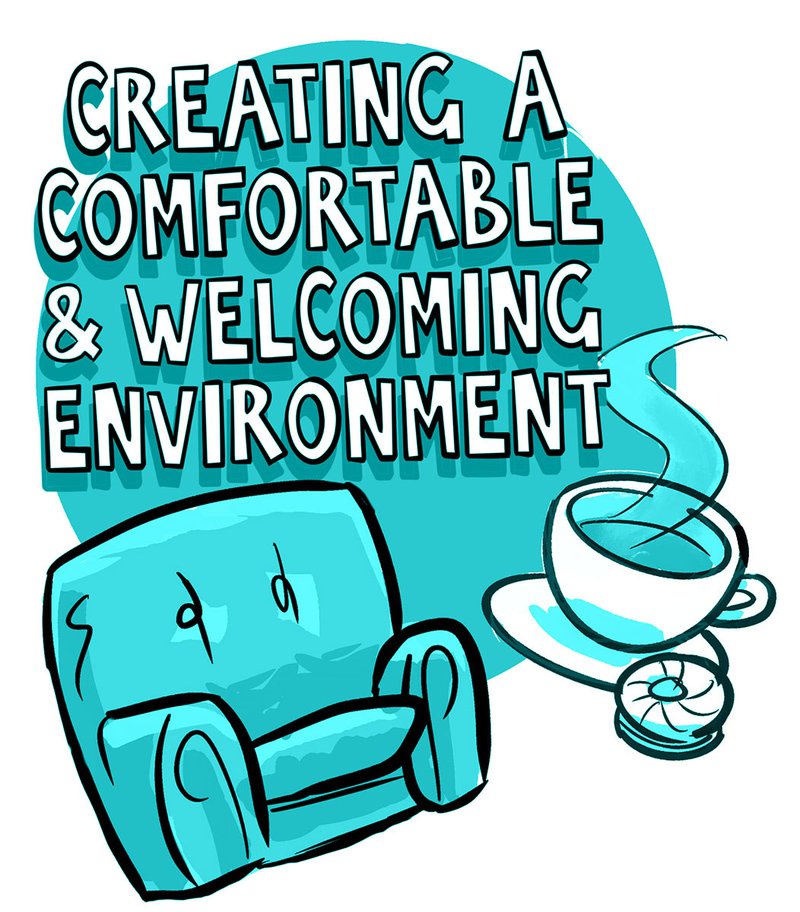 The details make a difference
When community partners and participants are visiting your venue, it's the details that can make a difference. You can help participants feel welcome at your science centre, museum or university by making sure you don't miss important details. For example, you can:
Think about how they are getting to you. How can you support your community partner with the travel?
Be aware of cultural and religious holidays when planning a visit
Welcome the group with a familiar face. If you can't be there yourself, be sure to brief front-of-house or security staff on the community partner's arrival so they know they are expected and are welcomed by name
Ensure you have sufficient staff for the day
Allow for lateness and/or last-minute cancellations
Provide plenty of appropriate and familiar refreshments
Build time into sessions for casual conversation and for them to get to know the space
Give participants confidence that no question is too silly to ask
Where possible and relevant, translate educational materials or maps/signs into participants' preferred spoken languages.
It was easy to come along and get involved, so yeah, I felt like I belonged here.

Adult participant, partnership with Dynamic Earth