Building trust takes time and patience: it is a process that cannot be rushed or fast-tracked. Time needs to be built in to allow for trust to grow at its own pace.

P. Bienkowski and H. McGowan, Managing Change in Museums and Galleries, page 87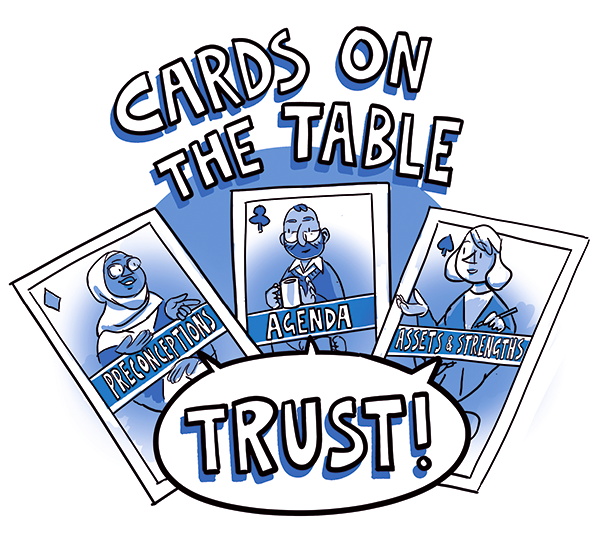 Partnership building requires an investment of time for both sides that should not be taken lightly, and it should have an organisation-level commitment.
Short term or pilot community projects often do more harm than good. Science engagement partners can come across as disrespectful or disingenuous if only partnering to deliver to their immediate funding requirements. This can also damage opportunities for future partnerships and trust from the participants.
Working long-term and building trust with a community partner should be the goal for greater depth and sustained impact on both sides. Think beyond projects and embark on partner relationships with an open-ended expectation that it will continue beyond the project delivery.
The shared high activity of a funded project is a great way to develop a partnership through exploring working practices together, but long-term outcomes can go way beyond this, for example, changing representation within your staff team or renewing policies and practice.
The value of partnerships beyond 'reaching a new audience' is explored further in the 'catalysing organisational change' section.