It is important to commit to core principles of ethical research, relating to responsibility, accountability, data protection and values of independent research. We have ethical responsibilities to ensure:
We are inclusive, respecting different interests, values and perspectives
We uphold the privacy, autonomy and dignity of individuals, groups and communities that we work with
We conduct all our research with transparency and integrity, employing the most appropriate methods for the research purpose
We always aim to maximise benefit and minimise harm in conducting and disseminating any project or research.
Top Tip
Always think 'Fair, Lawful and Transparent' but there are three more golden words – 'Voluntary Informed Consent'. Ensure all participants understand what they are being asked to do and how their data will be used. Keep participants informed, using a language and approach accessible to them, and make it clear that they are able to withdraw for any reason and at any time. A critical part of data collection is informing all participants of these rights. Under no circumstances should anyone ever feel coerced into participating or providing their data.

Collecting data ethically
From a moral standpoint, people are providing us with information that allows us access to aspects of their lives. This is a responsibility that is given to us, and we must be respectful of that trust and ensure we don't use it in any way that could cause harm.
At all stages of your project, it is good practice to avoid doing something 'to' communities rather than working 'with' them (see section on Working in Partnership). This is also the case with evaluation. Make sure you involve community partners in conversations about what success looks like to them within the project and this should inform your evaluation approach.
This should be balanced with the fact that many community partners can be very busy delivering services, so you should be mindful and realistic around the administrative burden of any evaluation approach with partners. Having an open dialogue as well as setting and revisiting expectations throughout the project is vital.
Case Study from Explore Your Universe
One example of a co-created evaluation was when Jodrell Bank Discovery Centre partnered with local charity, Space4Autism. Space4Autism emphasised that their members didn't like to feel as if they were 'under a magnifying glass' and therefore direct observation as an evaluation technique would not work during the project. In response to this, a simple questionnaire was co-designed for one activity, to better fit the needs and neurodiversity of the participants.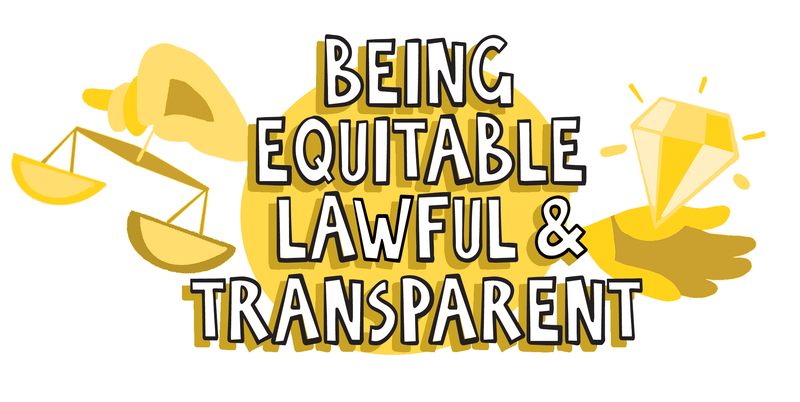 Don't forget community partners have expertise and experience in working with their participants and stakeholders. They will likely have evaluation tools and approaches that may be particularly suited and already familiar to the participants. They will also be able to raise issues around accessibility (e.g. language) and safeguarding around sensitive or intrusive questions. If it is possible to work with their approaches, and other evaluation needs of the community partners, you are more likely to get better responses. This may require a conversation with funders to change or streamline and evaluation approach where required. Be responsive, respectful and flexible around the needs of your community partner.
Remember, data collection for learning evaluations can often overlap with, replace or simply feel like market research to your participants. So much market research has exploitative connotations for people. The more transparency & co-development you can build into your data generating & analysis processes, the less your partners and participants will feel like you are extracting data for your own unknown or commercial purposes.
Links and downloads
Download a printable copy of our Evaluation leaflet