Start co-development, co-design, co-production with the principle: 'in the community, with the community, by the community'

Wyn Griffiths, Smashfest UK
As science communicators and public engagement professionals, we can become accustomed to delivering pre-set sessions, talks or stage shows, making sure to cover particular objectives in set time frames.
When working in new environments and with non-traditional audiences, it is important to make the shift from prescriptive and detailed plans to being able to adapt 'on the fly'. This can mean changing your activity at the last minute to reflect a community issue or interest or, if you see that they're not engaging, taking some time to play a game and have a discussion about the types of things they enjoy doing. If you don't manage to cover as much (or any!) of the content you wanted to in a single session, that's OK! The time you spend relationship building will further develop your understanding of the community.
We've never done this before, we're just going to go in... and if it's a disaster, then we've learnt how not to do it.

Practitioner, Cambridge Science Centre
Case Study from Explore Your Universe
The first meeting for Explore Your Universe Phase 4 brought together community partners, school specialists and community engagement professionals for an honest reflection on how science centres can work better with their most marginalised audiences. The following words came up as 'themes' to guide the project proposals:
'Meaningful', 'Skills', 'Celebratory', 'Emotionally engaging', 'Adaptable', 'Flexible' 'Exploratory', 'Modular' 'Something to take away', 'Fun from Day 1', 'Refreshments!'. 

Once you start talking to your community partner, ideas will grow... that's the whole point.

Practitioner, Jodrell Bank Discovery Centre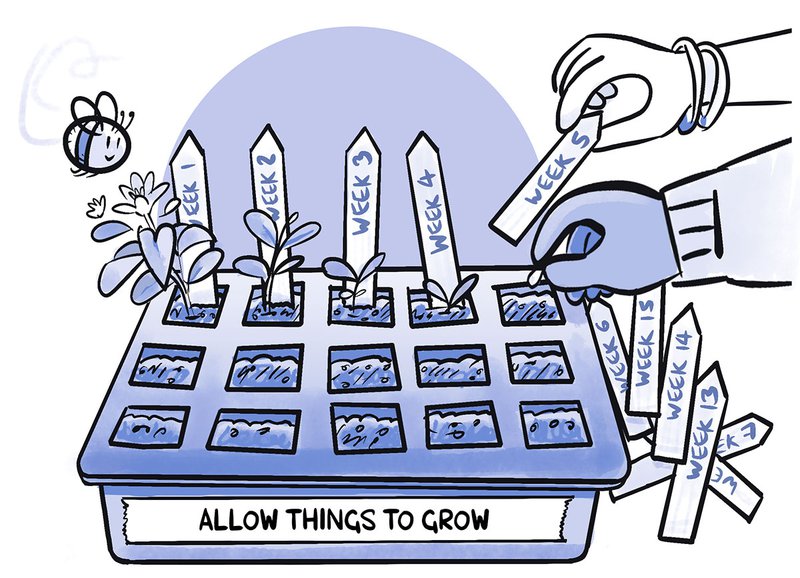 Having clearly defined roles
Partnerships between STEM practitioners and community partners worked best when each party took the lead in the areas they are most comfortable and experienced with. Co-production in the context of Explore Your Universe looked for equal collaboration to develop activities for young people. But that did not mean that the community partner had to lead the science content. Instead, they often led with their deep knowledge and understanding of the young people and families they work with.
This is not to say that your community partner won't have suggestions for the content, but rather it should not be an expectation that they will feel comfortable or take the lead here. In addition, strictly defined roles can place restrictions on what the community partners feel they can contribute to. Open conversations around roles and expectations should take place regularly to support a strong relationship.
Case Study from Explore Your Universe
Every single partnership within this programme resulted in the science centre practitioners stepping out of their comfort zone to some respect. This was often the case when science communicators experimented with the initial co-creation of the activities. The following are all quotes from science centre practitioners reporting on the start of their delivery:
"nervous about unscripted sessions"
"out of their (science centre staff) comfort zone"
"all been slightly scary"
"a steep learning curve"
Below are the same practitioners as they reflected on their experiences:
"content we delivered was far more relevant"
"a great challenge they (science centre staff) are really enjoying"
"engaging and effective"
"exciting and different way of working, we are relishing the opportunity"

Overall Explore Your Universe to date has had a monumentally positive effect in our operations and we hope that this will help us shape everything we do...

Practitioner, Aberdeen Science centre