The children are invested from the start because they feel valued and listened to.

Practitioner, Xplore! Science Discovery Centre
One of the biggest challenges to participatory practice can be a strict focus on a specific agenda. For example, in Explore Your Universe Phase 4, sharing the science and stories of STFC is a core part of the programme, but the knowledge base of the community partners related to STFC science was limited. Training them in the science was outside the scope of this project. So, this project grappled with what co-production could and should be.
Learning from beyond the sector
"What we used to do, by and large, was start from a funding stream... What we do now, is we start with the community."
The Lightbox in Woking share the benefits and challenges of 'starting from zero' here: ourmuseum.org.uk/starting-from-zero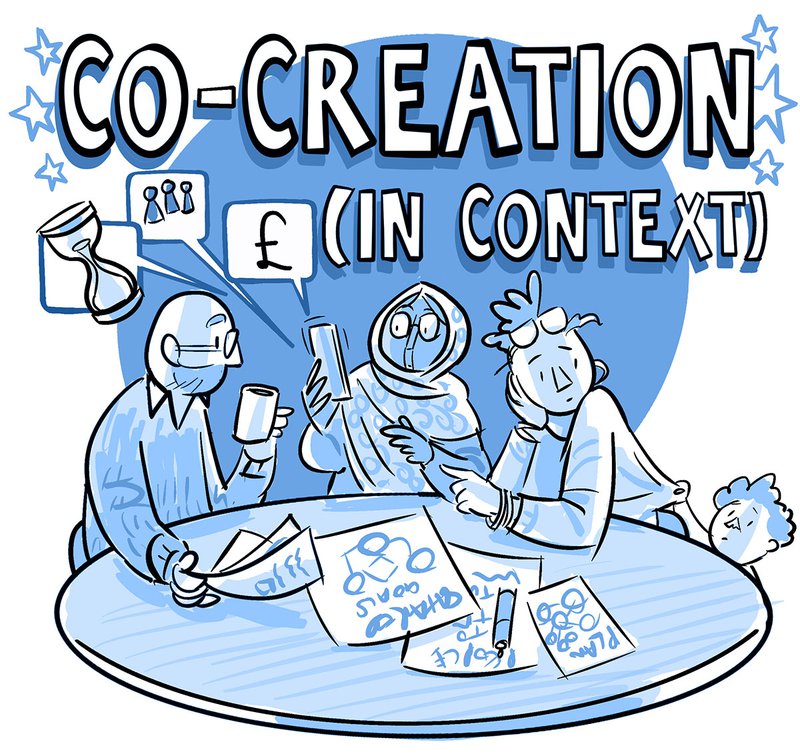 For each individual project – with a limited timescale and resource – each partnership needs to find an ideal place along a co-production scale: from simple consultation, through to supporting a community partner's independent interests. For examples of a co-production scale see our Working in Partnership section or visit our Case Studies section.
Within Explore Your Universe, different levels of co-production were chiefly determined by how well the community partner and science centre already knew each other, with greater depths of co-production being reached within the first year of the project for previously established partnerships. Other aspects such as changing contexts, priorities and capacity also played important roles.
Case Study from Explore Your Universe
In addition to co-producing the activities and interactions, the co-development of initial funding proposals with community partners was mirrored with a great strength of partnership during project delivery, bringing increased benefits - such as relevance to the young people's experience – of the science engagement activities.

Co-creation is incredibly difficult, but incredibly powerful.

Wyn Griffiths, SMASHfestUK
Top Tip
It is important to realise when a community partner would prefer light touch involvement. This might change for different stages of your project together. Co-production takes time and resource, so keep listening. Make sure you are nurturing confidence but equally not pushing them too far out of their comfort zone or away from their core priorities.

I didn't know that counted as science!

Teenage Participant, partnership with Science Oxford
Learning from the wider sector
"It's critical to work in and with the communities we seek to serve, to help lower known and perceived barriers to participation… Our SMASH approach and model focuses on being hyperlocal, free, entertainment-led, community based and with an overarching narrative linked to the local community. Geographical and narrative 'localisation and personalisation' of the stories can shift attitudes in those who might have felt that 'science is not for me', to 'science is for me'".