The fourth iteration of Explore Your Universe marked a real departure for both STFC and our ASDC partners, placing the wants and needs of local communities front and centre in our work. We are delighted with the community led science engagement it has supported, the rich and enduring partnerships fostered and the learning captured which can benefit the science centre sector and far beyond.

Jenni Chambers, Head of Public Engagement & Skills, Science and Technology Facilities Council UKRI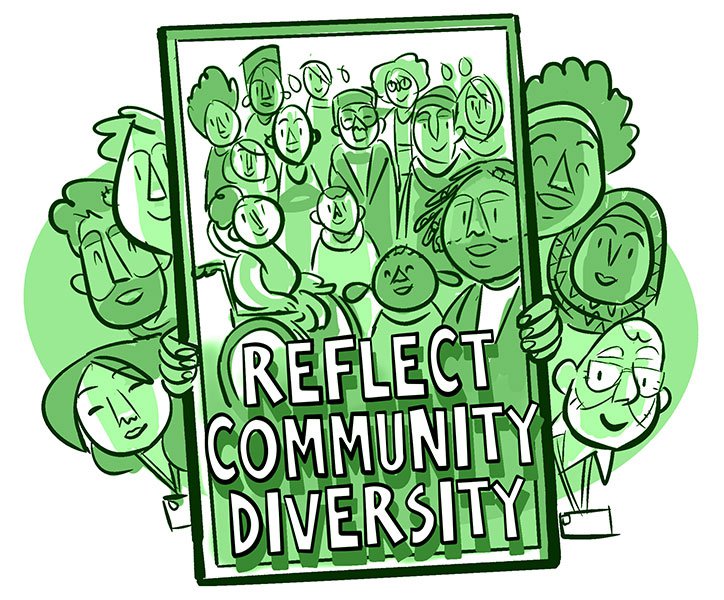 The shared high-activity of a funded project is a great way to develop a partnership through exploring working practices together, but long-term outcomes can go way beyond this.
Participation, where the local community has agency and influence over decision and action, bring exceptional and wide-reaching benefits for organisations who are open to becoming more relevant, diverse and sustainable science learning spaces.
Benefits of partnership work for science centres involved in Explore Your Universe, beyond simply 'reaching a new audience' included:
Content and practice development that is more relevant, meaningful and has greater impact and reach with non-dominant audiences
Practitioner CPD and staff training (run together or with training led by community partners)
Being 'invited to the table' for ongoing collaborations and wider community discussions, including funding opportunities that are meeting a community need
Re-shaping polices (such as HR/recruitment), with a view to impacting the representation within staff teams.
What you can bring?
Universities, learned institutions and informal science learning organisations can also bring a lot to a partnership beyond science resources and expertise such as:
A venue/space for other activities
Opportunities to access wider science events, staff and learning resources (such as equipment, technology, activities)
Evaluation of impact
Dissemination and advocacy
Funding opportunities
Opportunity for youth work experience and developing employability skills.
When community partners feel that the approaches and activities brought through working with science centres., universities and museums can lead to valuable outcomes, this can lead to even deeper impact for participants and partners that embed activities beyond the duration of a particular programme. Enabling community partners to carry on with activities, should they have the capacity to do so, is an impactful way of supporting science capital.
Top Tip
When legacy is considered from the start, partnership work is about being part of – and building – a community, not just a route to a more diverse audience. Ask yourself, what local challenges can you address through strategic partnerships with your local community?

Impacts on science centres happened at a number of levels: 1) on practitioners developing and delivering engagements and working directly with community partners; 2) across practice within a science centre more broadly, involving managers or departments and those not always directly involved in delivery of EYU4; and 3) at a more strategic level across a science centre (e.g. related to strategy and/or becoming more inclusive).

Jen DeWitt, Senior Research Fellow, UCL Institute of Education, External evaluator for Explore Your Universe Phase 4
Learning from beyond the sector
The 'Building a Culture of Participation' handbook, discusses the benefits of involving children and young people in policy, service planning, delivery and evaluationThey found participatory practice uncovered practical the services, increases in children and young people's citizenship and social inclusion, and wider personal development.

Case Study from Explore Your Universe
Over the course of the engagements with Xplore! Science Discovery Centre, volunteers at The Venture in Wrexham became very interested in the sessions and became inspired to deliver science-based activities as part of their regular programming for young people at the adventure playground.