Create a relationship action plan
You will need to respect the limited time your partner has available. You will both have time, budget and logistical constraints, so you may want to implement a flexible plan that maps a sufficient series of touch points for ongoing communication.
In order to agree on what level of communication is needed to create and build your partnerships as well as deliver your planned activities (e.g. 'x' number of interactions across 'y' months), you may need to consider whether you should schedule for the following:
Do you need commitment from participants for co-creation of sessions ahead of the main delivery phase?
Do you require opportunities for engagement with parents/carers or wider stakeholders?
Have you made space for reflective practice between yourself and your community partner?
Do you have a plan on how you'd like to evaluate the impact of your engagements (e.g. focus groups or interviews)?
Have you discussed decision-making processes and your approach to resolution of disagreements?
Have you considered when and what a positive closure to the project will be for both of you?
Within your plan for ongoing, open and honest communication, bear in mind that each community partner will have their own preferred method of communication. This may be phone calls, emails, or text messages. See if you can establish your method of communication early on – what is most appropriate and acceptable – alongside working hours to avoid texting a personal number when your community partner isn't working.
Top Tip
Plan your first visit with your community partner at a time that is convenient for them. Exploratory meetings can take time, especially if your aim is to build rapport, so keep the rest of your day relatively free from other commitments. You will give the wrong signal if you are seen looking at your watch or have to refuse an invitation to meet with wider practitioners or the participants.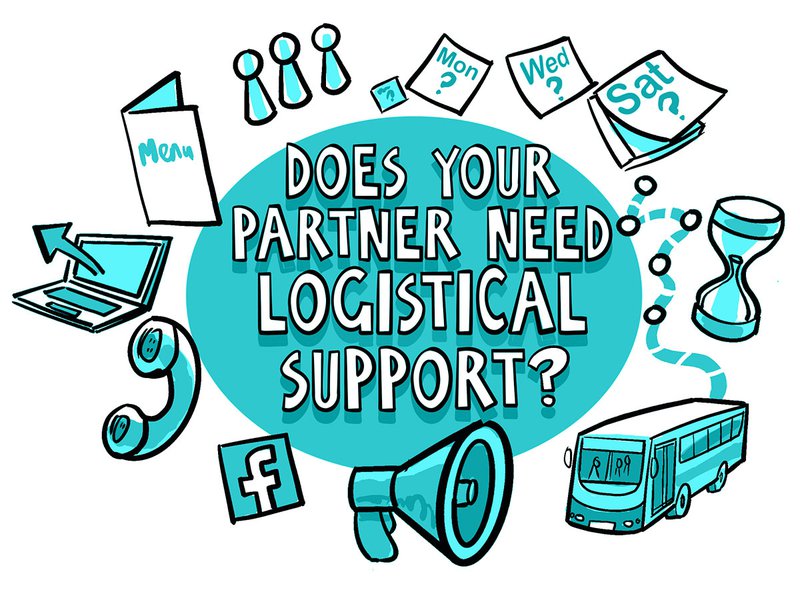 Fitting with an existing provision
Working or consulting with a partner who knows the participants' experiences, interests and culture can help make the right decision on the timing or format for your engagements. Timing is crucial and getting this right ensures the participants can attend and engage, so allow for flexibility in your programme and avoid 'shoehorning' people in at a time that suits you and not them.
Take into account cultural differences, holidays, faith or times of remembrance for certain groups. Ignorance could result in organising large catered events during Ramadan, or providing alcohol or mixed-gender events for adult communities where this is inappropriate.
Being culturally educated before you decide on the format of your engagements is critical to avoid jeopardising your relationship with your participants.
Your community partner is likely to be running successful programmes of their own (e.g. after-school clubs, family nights or regular interventions for young people at risk of exclusion). They may have regular communications (Facebook groups or celebratory events) with their families that can be creatively utilised. Building on known, trusted, existing provisions, rather than insisting on a series of new interventions, is more likely to engage your target audience and has the benefit of not adding extra logistical requirements for your participants. This can work particularly well if you have not previously worked with the community partner or group.
Top Tip
When working on a specific project with a new partner, you are likely to both need more opportunities than expected for interaction at the start of the project as you build your relationship and understanding of each other. Why not put a few extras in place, and cancel them if not needed? Don't forget to put interactions in the diary beyond the official project period to ensure you have opportunity to connect to share learning, celebrate the project and/or discuss future opportunities for collaboration.