Evaluation requires a lot of thought and planning at the start of the project and is best done 'little and often' rather than just at the end of a project.
Part of this is making sure practitioners have the time and space to reflect on their work both independently and, where possible, with partners. This reflective practice helps support the expertise of the practitioners and also makes reporting the changes and learning across the project much easier. Capturing change within your partnership, such as perceptions of each other's motivations and objectives, can be a very useful thing to reflect upon.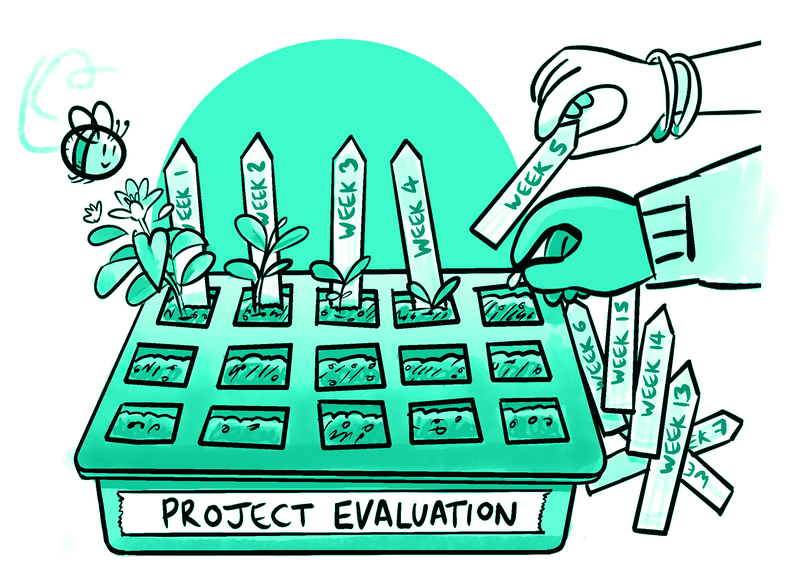 Learning from the wider sector
The Fun Palaces campaign involves ambassadors doing year round action research, testing out different ways to support cultural democracy (equal recognition of everyone's cultural expressions and values) in their local communities with participants.

Action Research
An increasing model of science engagement includes incorporating models of Participatory Action Research and/or Peer Research that involves participants (including lived experience), practitioners and researchers to be actively involved in exploring a particular issue and make positive changes.
This framework of enquiry involves iterative cycles of research, action and reflection and helps challenge more extractive models of research and engagement, instead recognising that that the communities themselves are best placed to explore, research and enact change in their own contexts.
Learning from the wider sector
Science Ceilidh runs an action research project with their youth worker partners to explore how STEM can support wider youth work aims, including increased confidence and better relationships. The youth workers, who are not STEM specialists themselves, deliver this and work with the team to trial, facilitate and reflect, capturing the impact and voice of young people and using this to inform the next cycle of activities.